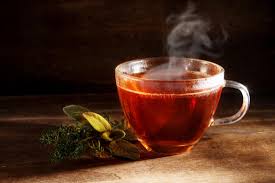 The sparkle of the season is finally returning this year! I had found it harder to get excited about the holiday season over the last few years. Perhaps it was the consumerism, the six weekends of non-stop activities, or the guilt for those who have less than that is amplified during the season of excess. However this season, I've been drawn towards saying No more so I can say Yes to being present. I'm filling up holiday calendar with down time for our family. Time to walk among the twinkling lights. Time to snuggle up and watch movies including my favorite, 1987 Muppet Family Christmas. (Please forgive the slightly grainy film on the link - its from a 1987 TV recording.)  And most of all, time for tea face to face with someone I love. 
Tea can be healing both emotionally and physically. Next time you sit down to take a moment, below are some herbal options. Below is a quick guide* to common virus symptoms and the healing teas that target them.
1. Congestion or a tickle in your throat....Echinacea and Elderberry Tea
2. Nausea....Ginger Tea
3. Coughing...Horehound Tea
4. Fever....Yarrow Tea
The guide and the supporting studies were derived from the Oprah February 2019 issue.